Au Rubis Antique Jewellery Shop,originally opened in Nice on the French Riviera in the 1930s.
Au Rubis Antique Jewellery and Designer Jewellery is now located in the picturesque village of Berrima NSW.
We are the sole distributor of many unique antique,vintage and designer pieces from various places around Europe.
France Italy England being just a few.
An Eclectic array of jewellery and fine french furniture awaits you at our new address
AU RUBIS
SHOP 6
NO 1 THE MARKET PLACE
BERRIMA 2577 NSW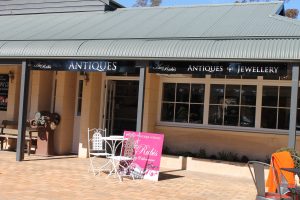 PHONE 0413 046 192